Rechargeable 650ml Auto Shake Mixer
Rechargeable 650ml Auto Shake Mixer
Protein Shaker Mixer
Suitable for mixing your Alpha Lipid Lifeline Colostrum drink
Enjoy delicious food and drink the right and easy way.
Limited supply available
ONLY WHITE AVAILABLE
Only $41.95
Rechargeable 650ml Auto Shake Mixer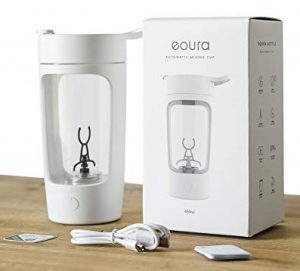 Rechargeable 650ml Auto Shake Mixer with a Powerful Motor that can spin at speeds of 7000rpm, Can Help You Stir – Alpha Lipid Colostrum, Shape Up Powder, Ultra Diet 2  Powder And Other Drinks That Need To Be Stirred. Note That It Is Not Recommended To Stir A Thick Drink Such As A Milkshake. Even As The Rest Of The Similar Mixing Mugs As Well. Although The Milkshake Can Be Stirred, It Is Recommended That You Purchase A Juicer For The Convenience Of Stirring The Milkshake.
The Cup Body Is Made Of Food-Grade Tritan Material, BPA-Free. This Material Gives You The Transparency Of Glass And The Lightness Of Plastic. The Tritan Material Has Many Advantages, Such As Smoothness, Falling Resistance And Not Being Afraid Of High Temperatures. High-Performance Motors Allow You To Last Longer. What Use Also Is Wide Mouth Water Outlet Design, Clean Very Convenient. One-Piece Handle, Both Practical And Aesthetic.
All Mouth Contact Materials Of Our Mixer Are Food-Grade Safety Standards, Which Can Be Safely Used. The Sealing Silica Gel Has Also Been Improved Many Times To Effectively Prevent Liquid Leakage. It Allows You To Go Portable, Work Out, And Use The Office Without Worrying About Leaks. To Be More Secure, Prevent Any Misoperation About Shaking. We Use A Long Press Button For 2 Seconds To Turn On, Short Press For 1 Second To Turn Off. Stir For Two Minutes And Stop Automatically.
At 7000 Rpm, The Water Swirls Around, Allowing The Powder To Mix With The Hot Water. With This, You'Ll Be Saying Goodbye To The Original Shake And The Protein Lumps, Giving The Drink A Smooth Taste. What Could Be More Comfortable Than Using It For A Tasty Drink After A Workout? If So, You Can Say: Have Another Drink. It Will Make A Great Gift For Your Partner And Family. The Size Can Be Put In The Car, Can Also Be Put In The Backpack.
Product description
Can This Rotary Mixer Be Used To Stir Milkshakes?
A Short Stirring Is Fine, But We Do Not Recommend Stirring A Thick Liquid. Because Thick Liquid Will Cause Motor Overload Operation. Also, The Rotating Blade Is Not Metal, So If You'Re Making A Fruit Smoothie, We Recommend You Buy A Juicer.